Andrew J. Peters is an award-winning author, an educator and an activist. His novel The City of Seven Gods won the 2017 Silver Falchion award for Best Horror/Fantasy and was a finalist for 2016 Sci Fi/Fantasy Book of the Year at the Foreword INDIES. His Werecat series was a 2016 Readers' Choice finalist at The Romance Reviews. He has written two books for young adults (The Seventh Pleaide and Banished Sons of Poseidon), and he is the author of the adult novel Poseidon and Cleito.
In 2016, Andrew was featured in Loop Magazine's "Four Must-Read Authors with Buffalo Ties." (That's Buffalo the city, not ties with buffaloes).

Looking at your bio it is apparent that you have spent a good deal of your professional life giving voice to the voiceless. How do you continue that process in your writing?
Yes, I've definitely been driven by an interest in social justice in my career as a social worker for LGBTQ youth and now as a social work educator. There's a connection there to my writing, though I often say writing helped provide somewhat of a needed break for me from the tough realities of the world. I started writing to tell the kinds of stories I would like to read, and fantasy captured my fascination. One of the things I enjoy so much about writing fantasy is there aren't the same sort of the boundaries that surround social justice work. There's a freedom with creative self-expression, and the ability to escape into worlds that are much different from one's own.
Now, having said that, when I first began sending out my work for publication and exploring the publishing industry, I was naturally interested in the state of diversity in literature. One aspect of social justice is cultural justice: whose stories get told, who gets represented, and who gets celebrated and who gets villainized? I think my social justice orientation has also engendered a healthy skepticism about "classical" stories and literature, by which I mean I often read those beloved stories and immediately consider what worldview and values the storyteller wanted to uplift? Who are the winners and the losers, and to what extent is it a reflection of the real world tendencies of domination by one group and subjugation of another?
I don't want to overstate my having a radical approach to storytelling, but I am inspired by flipping the script by retelling conventional myths and fairytales. Poseidon and Cleito is an example of that. It's based on Plato's account of Atlantis, which he said was an ancient story that was passed down through generations. Now a lot of things get exaggerated while others get forgotten via an oral storytelling tradition, so essentially, I wanted to imagine what the original, "true" story was, and, for example, how a man could end up being remembered as a god.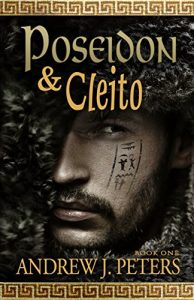 Your novel Poseidon and Cleito is a fresh imagining of age-old myth. How do you re-imagine timeworn tales for a modern audience?
Though the story is a fantasy, allowing me certain liberties, my approach was to present ancient world lifestyles as realistically as possible, and I think through that, readers get a broader view of classical characters like Poseidon, who they think they know. My process involved a ton of research including historical accounts from the period, scholarly works, some archeological works, as well as reading a lot of historical fiction about the classical age. My hope is I put together a reasonably accurate portrait of people living in that time period. The humanity of the characters was also a driving force, and I think something that is missing from a lot of classical mythology. It's hard to relate to an immortal god who capriciously sews destruction and takes whatever he wants, or even a steadfast hero like Theseus who is perenially guided by righteousness. I wanted to unmask those kind of heroic characters, who must have wrestled with right and wrong, wrestled with themselves really much more than the Greeks portrayed.
The name Poseidon is still instantly recognizable today and yet Cleito is not. Why do you think that is, and how have you approached this dichotomy of recognition?
I actually read Plato's account of Atlantis not so long ago. Maybe fifteen years back. So I had been much more aware of the mythology derived from it. Cleito really jumped out at me when I read Plato's passage in the Critiais dialogue. She's sparsely described – just a mortal woman who lived on a hill on an idyllic island. Plato names her father and mother, and then all of the sons she had with Poseidon, and she's really kind of incidental to the Atlantis story, such that even folks who are well-read in mythology may never have heard of her. I thought that was so unfair!
I think the explanation for her minor status is the patriarchal sensibility of the time, which is of course still a factor today in terms of who we learn about from history. Women had limited roles in classical mythology. They could be the object of men's attraction and obsession like Helen of Troy. They could be jealous, even murderous wives like Hera and Medea. And of course they could be all out monsters and threats to men like Medusa and Circe.
Without giving too much away about the story, I was definitely interested in exploring how Cleito could have been much more important to the Atlantis story (perhaps even more important than Poseidon himself), and how she became the sort of character who was vulnerable to erasure. She's a complex heroine, or villain you might decide, and I always love to hear a reader tell me they feel she steals the show.
You have received awards for your books including the 2017 Silver Falchion award winner for Best Adult Horror and Fantasy. Congratulations. What vistas would you like to conquer next?
Thanks! Lucky for me, there's quite a lot of territory left to cover in terms of awards programs and recognition. 🙂 Right now I'm working on developing the saga that begins with Poseidon and Cleito. Book One is just a short period in the history of Atlantis, and there's a lot more story to come.
What advice would you give a young hero just starting out on her journey?
A piece of advice I would have liked to have given myself is to try not to take yourself too seriously. That's a whole lot easier said than done, I realize. It's the nature of youth to feel like everything is high stakes, that you're at the center of it all. I think that's why young adult stories are so appealing. There's so much going on for teenagers and young adults.
Anyway, the vast majority of us get through it, and I think if there's any wisdom I've learned over the years, it's that we will all fail at times and make mistakes. The people nearest and dearest to us will make mistakes. And it's a tremendous gift to be able to forgive yourself for that and to forgive the people around you.
What is your favorite (read) book and why?
Oh gosh. That's always a tremendously difficult question. For the first few decades of my life, I think I would have picked something literary and complicated like J.D. Salinger's Franny and Zooey. Since I've been reborn as a fantasy nut, sheesh, well, if I could only take one book with me to a deserted island, I guess it would be Samuel R. Delaney's Tales of Neveryon. It has an exceptionally well-realized fantasy world and remarkably profound passages of philosophical discovery.
What is the book you dream of writing and haven't yet?
I've been dreaming for a little while of writing a big, meandering, family drama, cast of thousands, epic fantasy series in the vein of George R.R. Martin. It's somewhat coming together in my follow up to The City of Seven Gods, but there's a long way to go.
---
More about Andrew J. Peters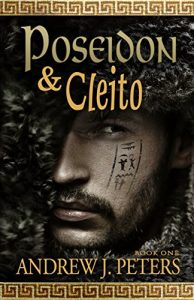 Find him on his Website or GoodReads
Follow him on Facebook and Twitter.