From the shore of a frozen steppe, an outcast hunter embarks for the otherworld to ask his ancestors how to bring the mammoth back to the fields of sedge. In a shining, island kingdom of wonders, the daughter of a high priest fights for her claim to wealth and power after her father is assassinated by the king. Together they will build an empire recalled as an ancient legend and a cautionary tale. But how did he become a god while she became a mere footnote in history?
Listen to an excerpt from Poseidon & Cleito by Andrew J. Peters


He became a god. Her story was forgotten.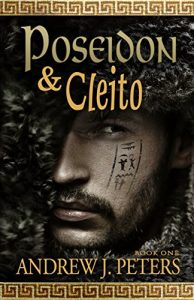 This excerpt is available on iTunes.
Poseidon & Cleito is written by Andrew J. Peters
Published by Edge Science Fiction and Fantasy Publishing
Copyright by Andrew J. Peters
Audio Copyright Twinstar Studios
Read by: Chip Michael from The cast of Sage & Savant
More about Andrew J. Peters
Andrew J. Peters is an award-winning author, an educator and an activist. His novel The City of Seven Gods won the 2017 Silver Falchion award for Best Horror/Fantasy and was a finalist for 2016 Sci Fi/Fantasy Book of the Year at the Foreword INDIES. His Werecat series was a 2016 Readers' Choice finalist at The Romance Reviews. He has written two books for young adults (The Seventh Pleaide and Banished Sons of Poseidon), and he is the author of the adult novel Poseidon and Cleito.
Find him on his Website or GoodReads