An essay by Sam Keegan, as provided by Judith Field
(Originally published in Mad Scientist Journal: Autumn 2014)
Listen to an excerpt of Weather is a Zero-Sum Game by Judith Field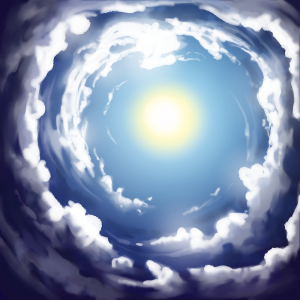 Sam Keegan lives in the south of England, with his live-in girlfriend and business manager, Cara. He's still a designer, his most successful item to date has been a combined hand-held generator and umbrella. You might remember seeing him and Cara on the news, following their attempt to draw down electricity from the jetstream using a giant kite that exploded, striping the clouds in rainbow colours and jamming the streets with sight-seers. But that's another story.
This excerpt is available on iTunes.
Weather is a Zero-Sum Game is written by Judith Field
Published by Mad Scientist Journal
Copyright by Judith Field
Audio Copyright Twinstar Studios
Read by: Chip Michael from The cast of Sage & Savant
---
More about Mad Scientist Journal
Find out more about Judith Field
Judith Field was born in Liverpool, England and lives in London. She is the daughter of writers, and learned how to agonise over fiction submissions at her mother's (and father's) knee.
Her fiction, mainly speculative, has appeared in a variety of publications in the USA and UK. She speaks five languages and can say, "Please publish this story" in all of them. She is also a pharmacist, freelance journalist, editor, medical writer, and indexer.
She blogs at www.millil.blogspot.com.
Amazon author website